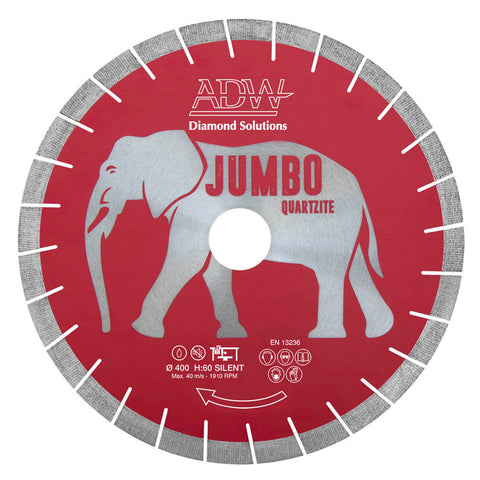 ADW Jumbo Bridge Saw Blade for QUARTZITE
ADW Jumbo Bridge Saw Blade
The ADW Jumbo blade has a 20mm aligned diamond segment providing excellent life & minimal chipping.
The high diamond content also see's this blade cut at speeds up to 2 meters per minute on Quartz
Designed to cut Granite, Quartz and Quartzite.
Works on 2cm and 3cm material
Precision straight and miter cuts.
Natural Quartzite up to 5 meters per Min
Granite up to 10 meters per Min
Engineered stone / Quartz up to 12 meters per Min
Available in 14'(350 mm), 16' (400 mm) and 18" (450 mm) sizes. Please select size from drop down menu above
---