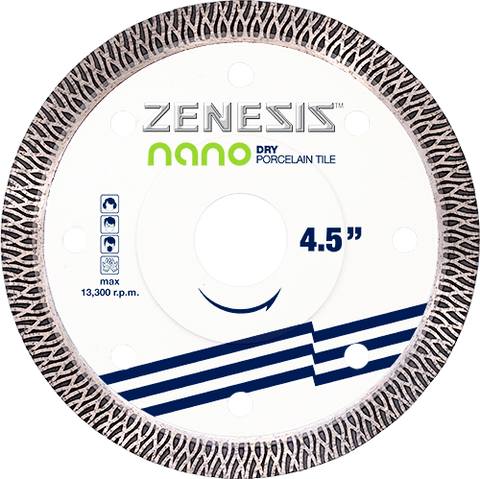 ZENESIS™ Nano Dry Porcelain Blade
Please select your desired size from the drop down menu above:
Mesh-style turbo rim blades are quickly becoming the most popular blade in the stone and tile industry. Our team of engineers was tasked to create a fast and clean cutting blade to cover the entire spectrum of porcelain tiles. Our new ZENESIS™ Nano Dry Porcelain Blade has tested to be 40% faster than the leading competitor with significantly cleaner cuts. When other tile blades stop cutting and glaze over this blade keeps cutting effortlessly from start to finish.
Mesh rim
Ultra thin
Hyper fast
---
---
We Also Recommend